We've had a giant cavity the room that that is now my home office space. It had been cut into the garage by the previous owner of the house to mount a CRT TV in, made the garage a lot less usable, and also let in a lot of cold. Last weekend we took it out completely: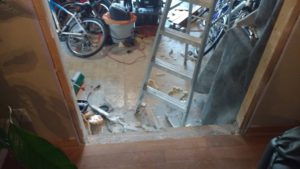 and on Tuesday I framed in a new wall support, and got it into place:
Then sealed things up again:
I happened to have a sheet of water resistant board kicking around the garage, so used that: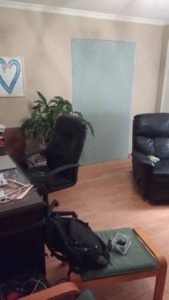 and today I did the rough coat: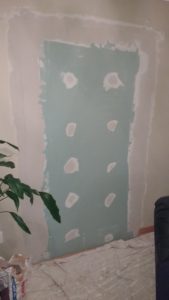 While I had some compound mixed up, I filled in a few other things in this space. Quite a while ago I fished ethernet and coax cable into my home office space, so I got the box in place for these: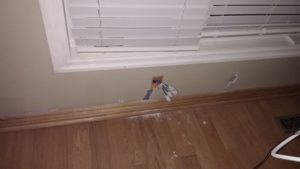 and did a rough plastering fill of all my fishing holes: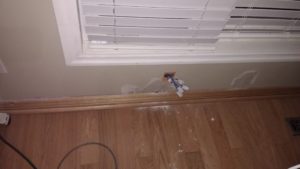 It will be nice to get this space completely in order, but we've now made some good progress on that front.