We are making good progress on the kitchen renovation (a _lot_ of it over the last couple days). Here's a couple weeks ago with the cabinets and backspash removed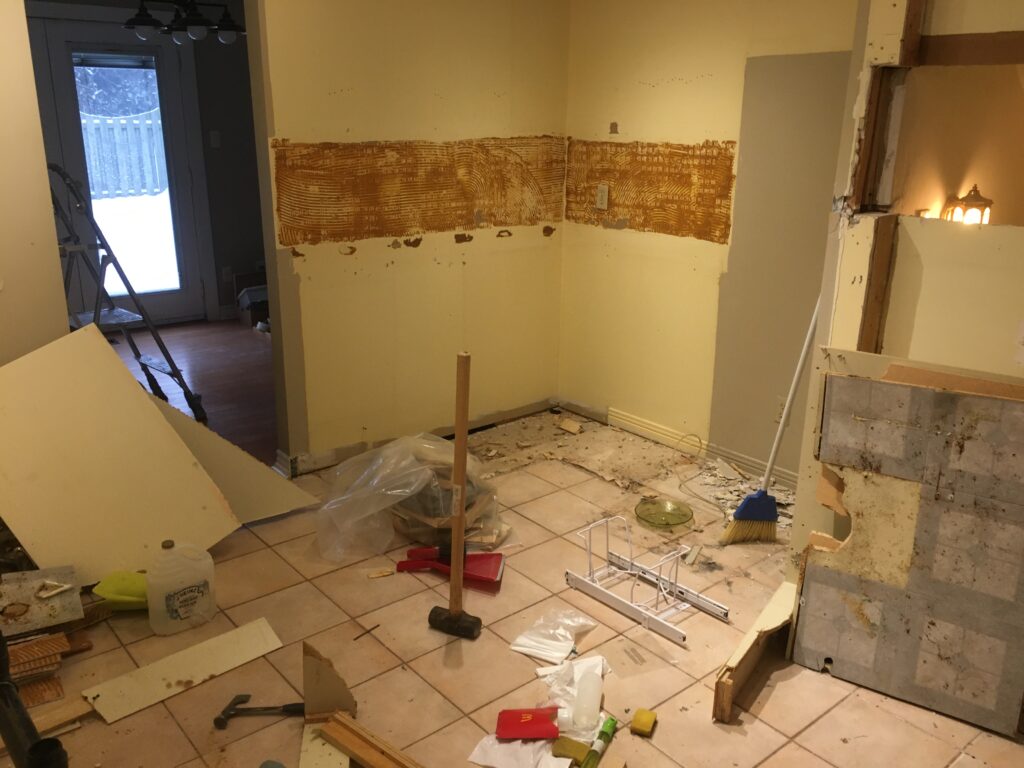 then Friday with some of the tile removed: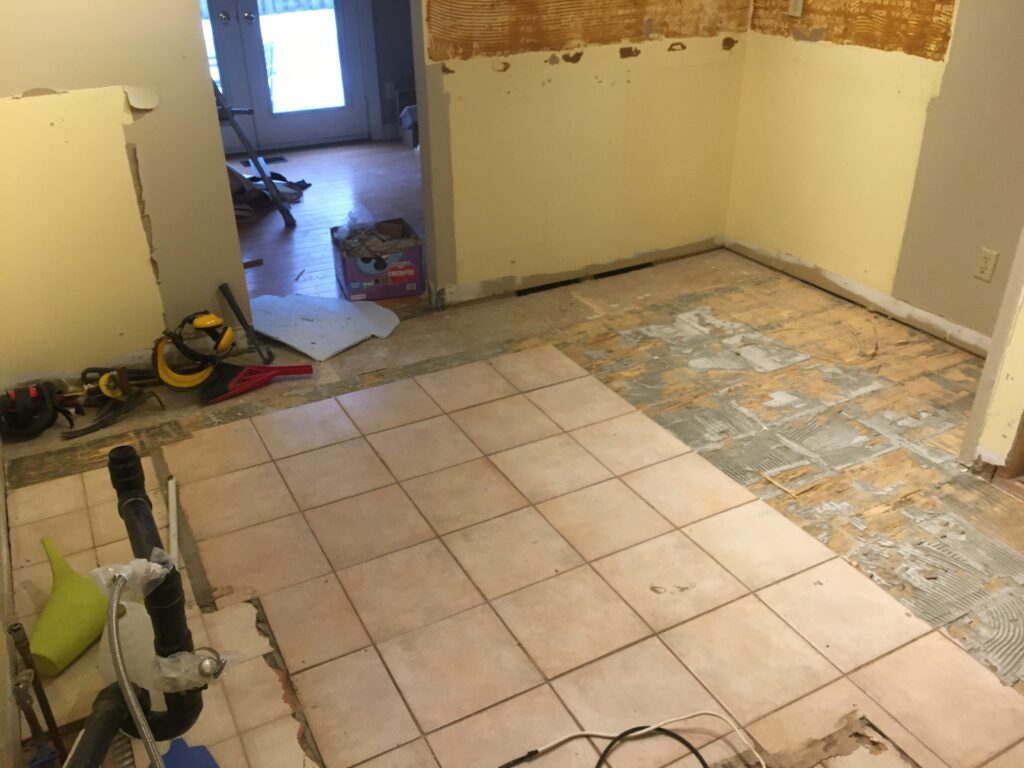 yesterday, with the tiles, subfloor and unsavable drywall removed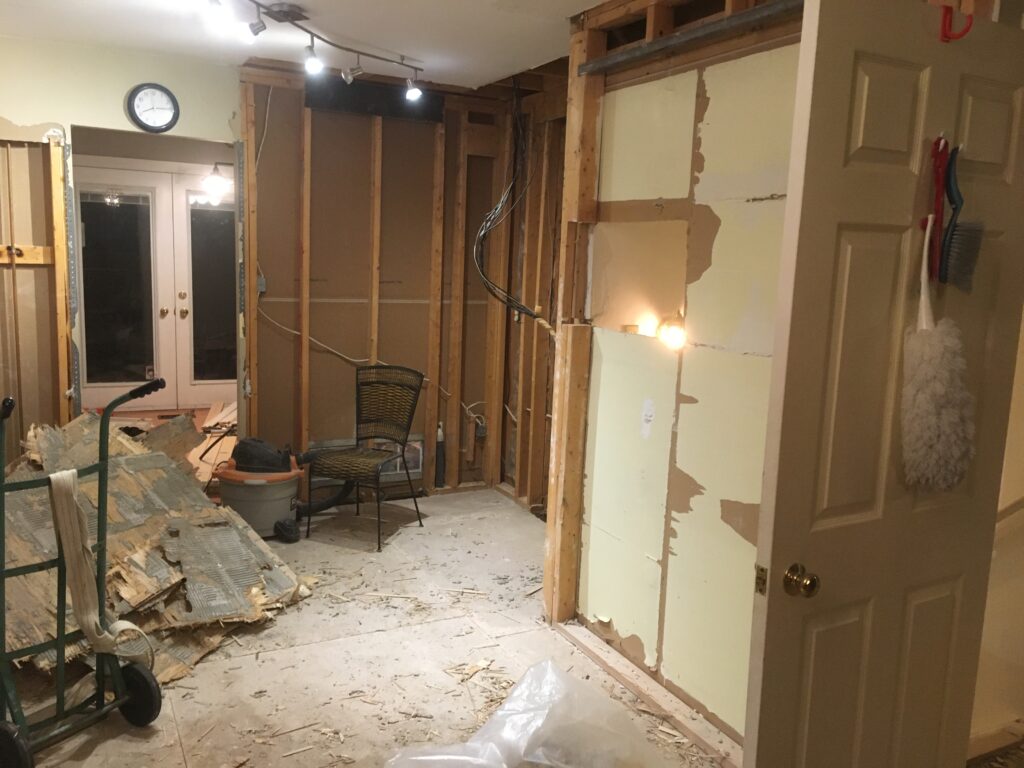 and finally today, after piles of back breaking work and bruises and scratches (removing old tile is not easy!), we've got things cleaned up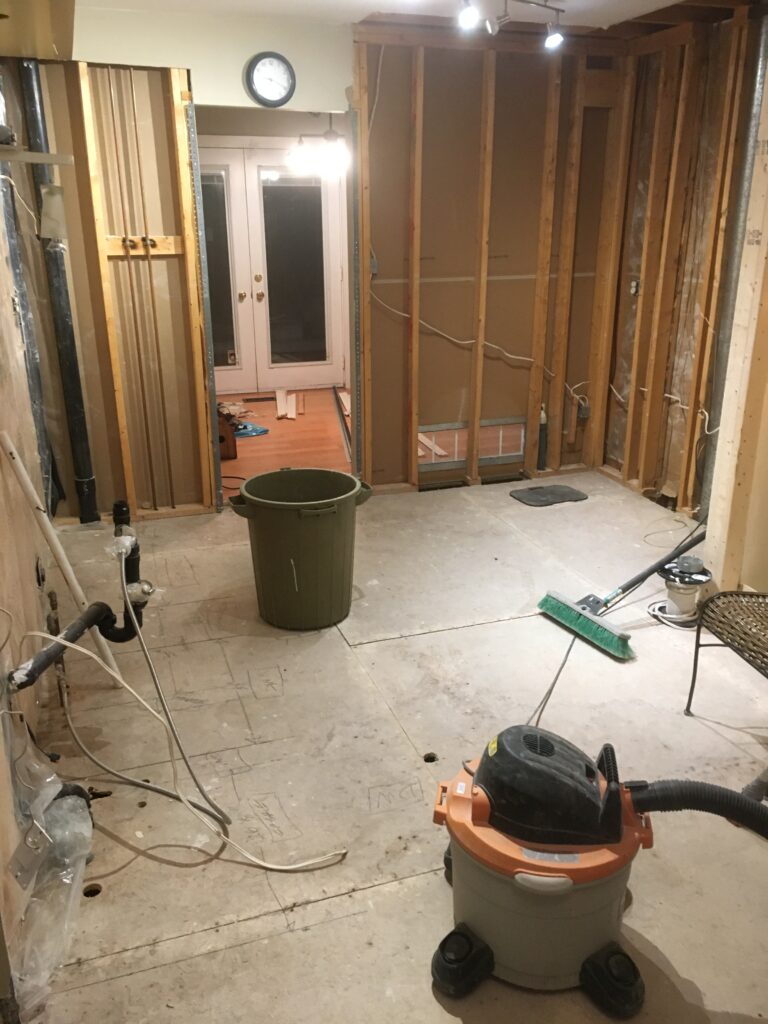 The wall that had been butchered by the first owners of the house is rebuilt, ready for new drywall on both sides (no more microwave cavity in the stairwell.)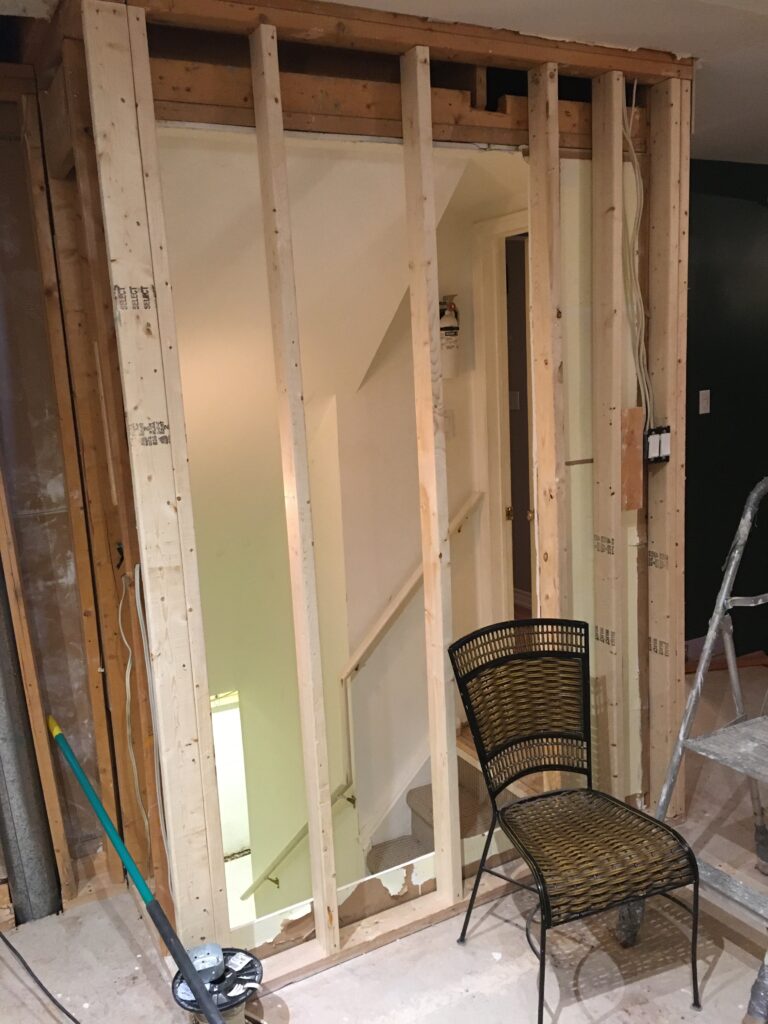 We'll have to take out the electrical outlet in the stairwell, and fix up the stairwell sconce, which had been "installed" without a standard octagon box.
I was glad to see that the kitchen outlets were all run properly, so we don't have to cut into the subfloor to run new lines back to the panel.
Next steps:
choose and order tile, and underlay material
rough in plumbing
drywall and flooring installation
priming
cabinet and appliance installation
trimwork and finishing.