My macbook harddrive appears to be pooched, so I'm using my personal Windows laptop for work until I can get it fixed.  There's been an annoying feature of this laptop that I hadn't figured out, but after trying to use it all day, it was well past time.  In particular, if I hit Caps-Lock, I get the following screen indicator:

close to the top left corner of the screen, which often obscures what I am trying to type!  This indicator is extremely stupid.  I know when I hit caps lock: it's when I hit caps lock, and don't need something to tell me that I've done it.  If I did not know what state it was in, I can look the keyboard caps lock LED.
I found a couple Q&A's about similar issues:
I tried the Settings configurations, and disabled the toggle stuff, which did not help.  This suggested that there was vendor (XPG) supplied software that was controlling this annoyance.
To track this down, I ran the sysinternals Process Explorer, and searched for xpg: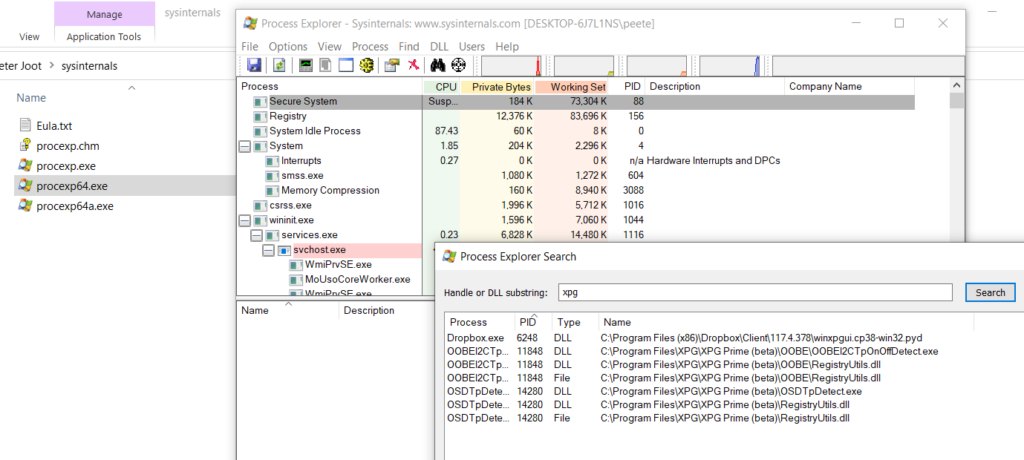 Sure enough, after brute force killing all these xpg processes, the annoying Lock-Unlock indicator goes away. After a restart, I found that there's an xpg application running in the background, and sure enough there's an option to be annoying: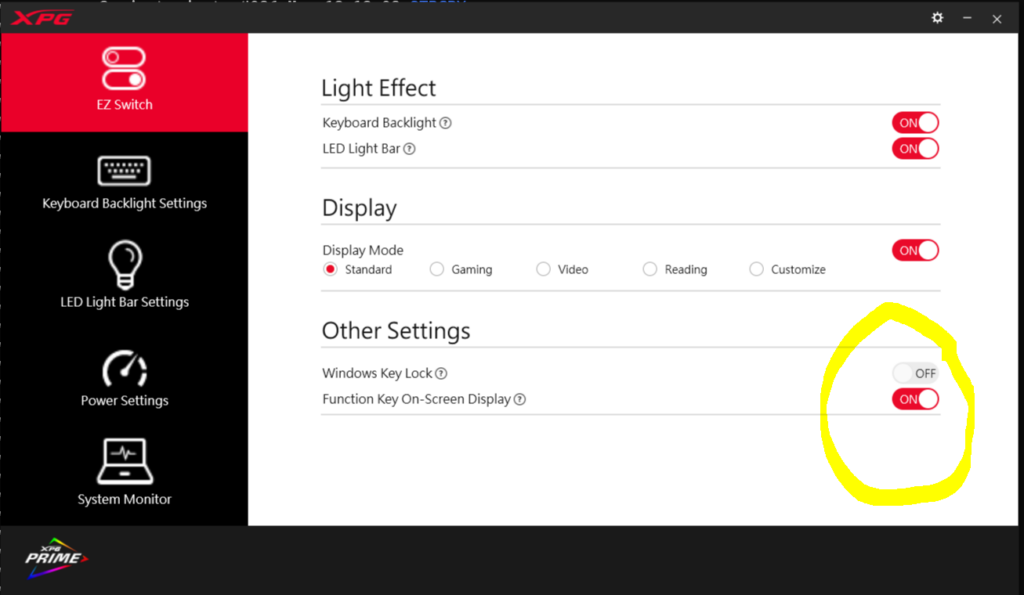 It turns out that there's also a pop up indicator that occurs if you press Num-Lock. I also won't miss the XPG application notifications for Num-Lock either — there is also a keyboard LED for that!