My "representative" member of parliament, Bob Saroya, is busy wasting my money my sending out TPP sales propaganda, apparently believing that I'm stupid enough to fall for this bit of fear mongering.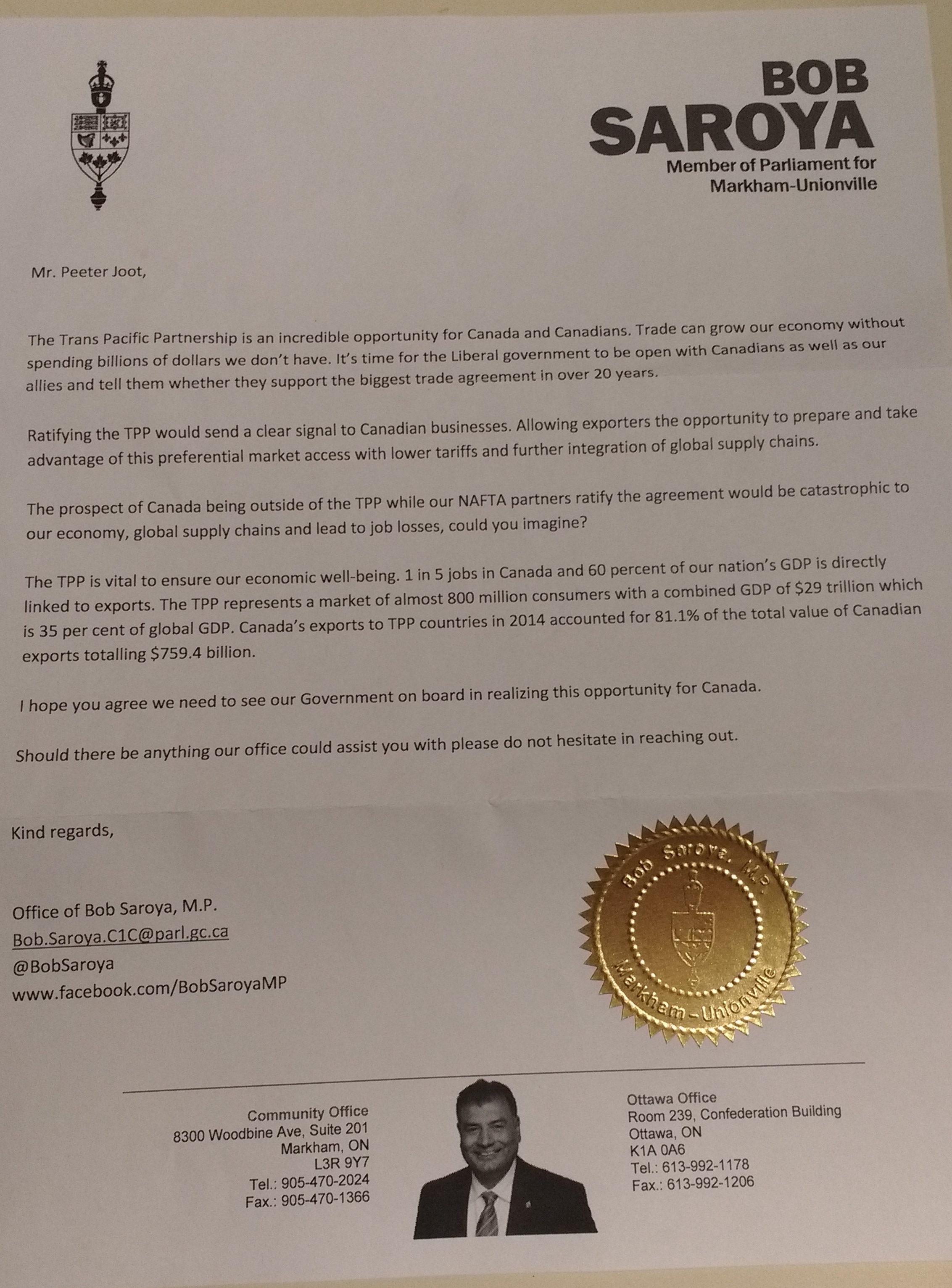 My response was:
I received your TPP sales pitch.  I'm not surprised to see a member of parliament attempting to sell Canada to unaccountable corporate tribunals, using a misleading attempt to disguise this as a "free trade".
This is of course the function of government "representation", to take resources from people who actually work for them, and channel them into the hands of power elite.  Your letter demonstrates that you are serving this purpose admirably!
Of course there's a chance that you are just spouting the party line without actually believing or understanding what you are writing.  Even if that is the case, it is disappointing and frustrating to see taxpayer resources wasted on such empty propaganda.