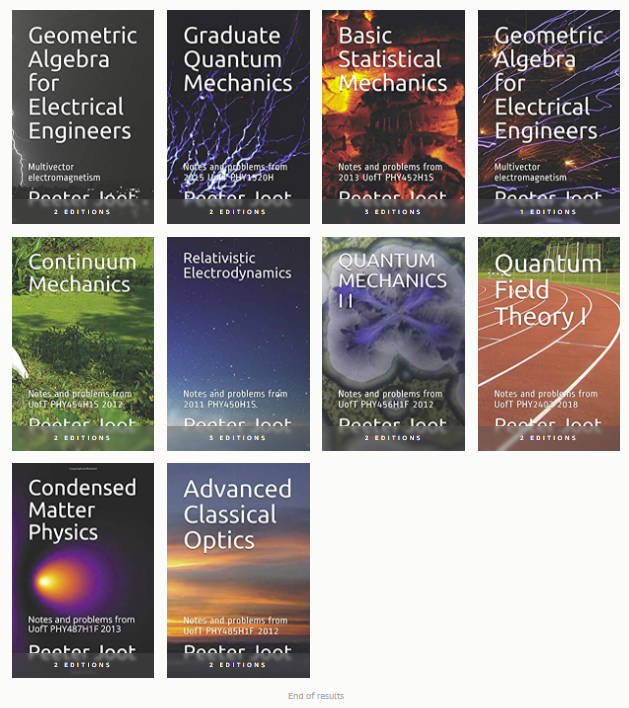 Amazon's kindle direct publishing invited me to their hardcover trial program, and I've now made hardcover versions available of most of my interesting physics notes compilations:
Instead of making hardover versions of my classical mechanics, antenna theory, and electromagnetic theory notes, I have unpublished the paperback versions. These are low quality notes, and I don't want more people to waste money on them (some have.) The free PDFs of all those notes are still available.
My geometric algebra book is also available in both paperback and hardcover (black and white). I've unpublished the color version, as it has a much higher print cost, and I thought it was too confusing to have all the permutations of black-and-white/color and paperback/hardcover.